Early Life & Education
Beginning his career of public service in the second grade at Old Donation Center, Lucas was a student council representative for his classmates, and he would continue this public service for the rest of his life. As a student government officer for two years straight at Kemps Landing Magnet School and four years at the Legal Studies Academy as the Class Secretary, then President, Lucas knows how to dedicate his life to his peers and to advocate for his constituents. Lucas believes there is no greater investment than education for our youth, since they are the future. Throughout high school, Lucas served on the Principal's Advisory Council, the Superintendent's Advisory Council, the Superintendent's Steering Committee for Instructional Technology, and as an appointed member to City Council's Historic Preservation Committee.
Private Sector Endeavors
Lucas began his career early on, working for two major firms: The McDonnell Group, alongside former Virginia Governor Robert McDonnell and with Carney Consulting Group, owned by Maureen C. McDonnell, sister of Governor McDonnell. The McDonnell Group is a business development firm dedicated to investor recruitment and relations, business expansion, and more. Carney Consulting Group is a small political consulting firm which aims to fundraise for political candidates and cultivate relationships between candidates and community/business leaders.
Political Life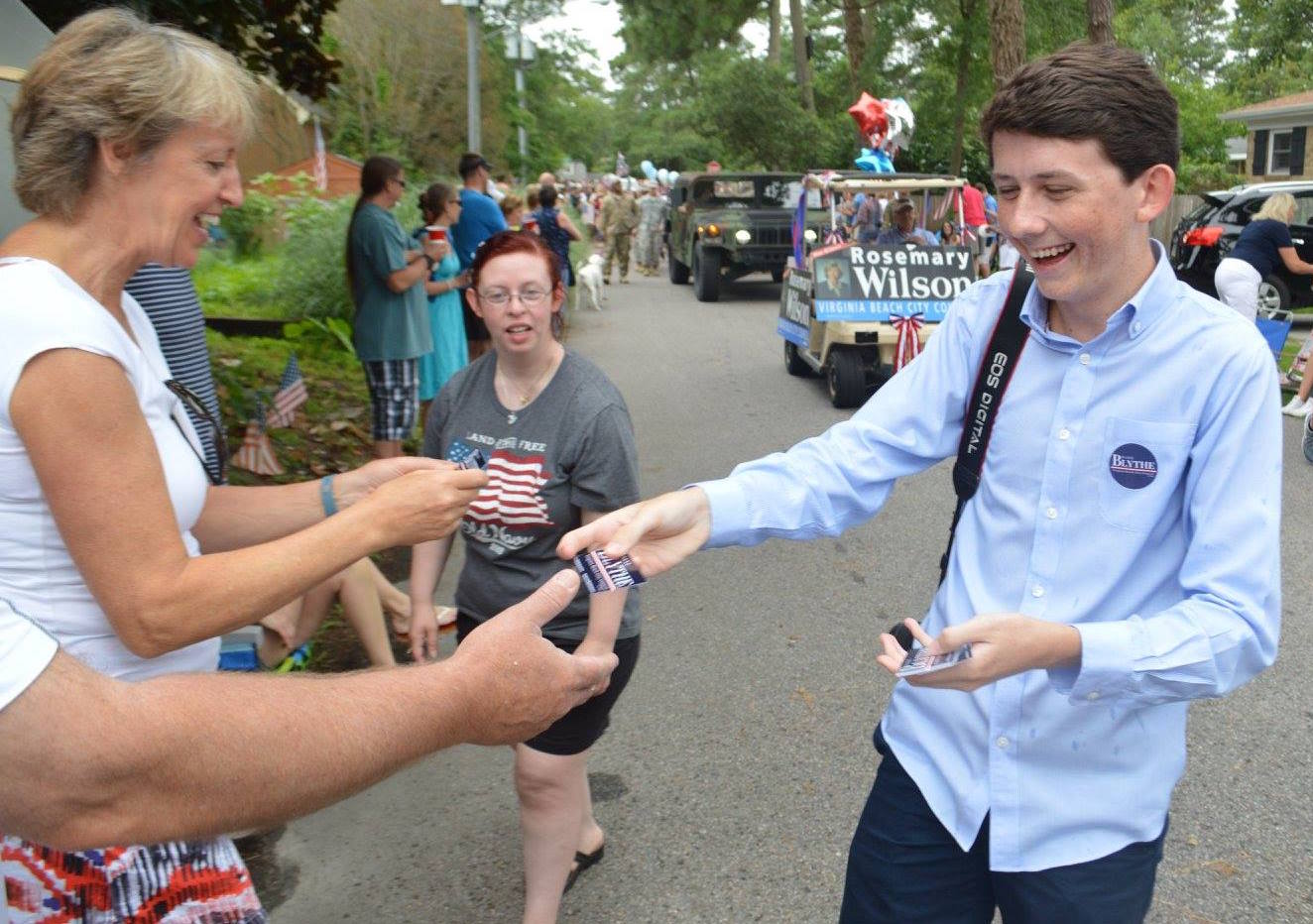 The first campaign Lucas ever worked for was the Terry McAuliffe gubernatorial campaign in 2013. Following that, he volunteered for the Suzanne Patrick for Congress & Mark Warner for Senate campaigns in 2014. Lucas then crossed party lines and worked for Scott Rigell, the incumbent Congressman for VA-02 as a summer intern. He currently works for Bryce Reeves for Lieutenant Governor and volunteers for the Hillary for America campaign.